TAMAKKAN USA LAUNCHES: INNOVATION TOURS USA
Our Innovation Tours are highly customizable, and can be set against institutional objectives and outcomes, for public and private entities. While many of our standard visits are one week long (+ 3 days of travel and leisure time), we can adjust timings to suit your needs. Let us know about your requirements. The outlined programmes are indicative.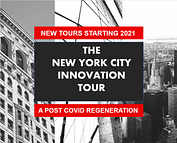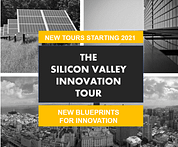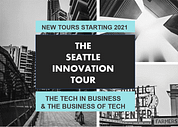 NEW YORK TOUR
This is a weeklong program for all the entrepreneurs to experience the latest trends and ideas that will shape the future of their industry. Our next tour focuses on the big Covid rethink, and how the world must pivot to rebuild its institutions and prepare for a new world. Check out our last New York Innovation Tour programme which was cancelled due to Covid, here.
SILICON VALLEY TOUR
This is a weeklong programme is focused on the innovation ecosystem and is aimed at decision makers, policymakers as well as institutional stakeholders who want to understand the DNA of Silicon Valley, and how to establish valuable contacts and to understand evolving models in entrepreneurship, intrapreneurship and the startup space. The tour includes immersion sessions in, and introductory meetings with, some of Silicon Valley's leading companies.
SEATTLE TOUR
This is a weeklong program for all the decision makers and policymakers to explore new paradigms in technology, smart cities, governance and new business models that are redifining global economies. The Seattle Innovation Tour includes experiential sessions featuring real learnings and explorations of global brand leaders such as Amazon, Microsoft, Starbuck, Boeing, Expedia and others.
WE CREATE CUSTOM TOURS
Tamakkan's innovation tours are organized as public registration basis and on custom basis for groups for corporates and institutions. Our previous innovation tours have included Dublin, Amsterdam, Stockholm, Guanghou, Dubai and New York.
Due to Covid we are organizing our innovation tours from the second half of 2021 for businesses and institutions upon request.
We can customize our tours to meet your specific objectives and outcomes, for both public and private entities.   We can create bespoke programming for senior government executives, middle managers, entrepreneur groups, women's leadership groups and youth groups.  We can adjust the itineraries as needed, as well as lengths and timings.
Tamakkan can provide your group with a unique experience, that can be fully focused on learning with immersion sessions as well as workshops on the side. Alternately they can be a corporate retreat, focused on leadership, innovation, or a specific specialty. The tours can combine different aspects, including immersion visits to places of interest, or seminars delivered by subject experts, networking opportunities, and even some relaxation and wellness sessions. Explore some of the ideas presented here.
OPTIONS FOR CUSTOM TOURS USA
LEADERSHIP TECH RETREATS - These are focused sessions covering the latest tech topics, and delivered by experts. Could include AI, IoT, digital transformation, blockchain etc.
Topics can be skewed towards productivity, innovation, security or any other focus area.
WOMEN'S LEADERSHIP RETREATS - These are focused on developing women leaders can sessions can include anything from leadership skill building, preparation for senior and board positions, negotiation and diplomacy, as well as performance acceleration and culture building. Sessions can include networking and mind and body wellness sessions.
GOVERNMENT LEADERSHIP RETREATS  - These are focused on developing critical leadership skills and insights on global trends, mitigation of challenges, and leveraging of opportunities. This may include international communication paradigms, governance, culture building and technology upskilling.
Entrepreneur and Startup Retreats - These can include exposure to top entrepreneurship learning with insights on how to build and scale successful businessness.
These are ideas that can be developed and adjusted to fit your needs.